Tasmanian Tiger MOLLE adapter insert is universal Velcro insert of extended Versatile Insert System. MOLLE Adapter Insert 2 has four laser cut slots set in each of the two columns. It can be used with many backpacks, bags and side packs models. System allows attaching your favourite MOLLE pouch (for pistol mag, flashlight etc.) directly to a backpack or bag which is lacking MOLLE on the inside.
Why us?
Safe shopping - encrypted connection!
Inexpensive and fast world-wide shipping!
Simple and fast returns! No questions asked!
Features:
Four laser cut slots set in each of the two columns
Attaches with Velcro in the back
MOLLE/PALS system
Versatile Insert System compatible and any backpack/bag with Velcro panel
Laser-slit MOLLE/PALS system
System allows high modularity of personal equipment with horizontal webbing that allows attaching pouches and other equipment with laser cut vertical slits. Webbing is standardized and compatible with all the producers that use it. Main advantage is smaller weight and low profile.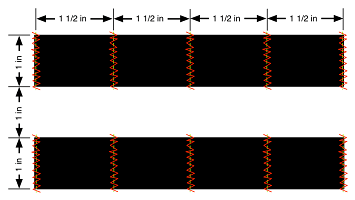 Material Cordura 700D
Cordura is the brand name for a collection of nylon fabrics used in a wide array of products including luggage, backpacks, trousers, military wear and performance apparel, developed by DuPont company. Cordura fabrics are known for their durability and resistance to abrasions, tears and scuffs.
Versatility and organization with Velcro
Sometimes MOLLE system is simply not enough for total organization of your gear. Velcro practical inserts allow you to carry various items: from pistols and ammunition to medical supplies and EDC gear. Choose the insert suitable to your needs and connect it with one of our backpacks, bags or waist packs. Easily attachable and detachable.
Technical Specifications
| | |
| --- | --- |
| Material | Cordura 700D |
| Size | 13 x 8.5 cm |
| Weight | 15 g |
Reviews
Be the first to write your review !