Mustang inner belt works as a stabilizer for the gun belt and Mosquito belts. As it attaches to the inner loop panels of those belts, it prevents ride-up during dynamic movement - or when drawing a pistol from a holster. With this belt set-up there's no need to use suspenders or a drop leg panel in order to achieve a secure pistol draw.
Why us?
Safe shopping - encrypted connection!
Inexpensive and fast world-wide shipping!
Simple and fast returns! No questions asked!
Features:
Belt width: 50 mm
Belt length: M (90-100 cm), L (100-110 cm), XL (110-120 cm)
Proprietary laminate (Cordura), lined with Velcro loop
Flat, featherlight accessory to keep your pants & equipment belt where you'd expect them to be
Thin profile of the trouser belt effectively eliminates well known "buckle over buckle" discomfort
Made of non-metallic components only; ideal for frequent flyers
Made in Poland - by special operators for special operators
Material Cordura 500D
Cordura is the brand name for a collection of nylon fabrics used in a wide array of products including luggage, backpacks, trousers, military wear and performance apparel, developed by DuPont company. Cordura fabrics are known for their durability and resistance to abrasions, tears and scuffs.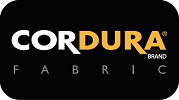 Technical Specifications
| | |
| --- | --- |
| Material | Cordura 500D |
| Weight | M: 57 g, L: 65 g, XL: 73 g |
| Length | M (90-100 cm), L (100-110 cm), XL (110-120 cm) |
Reviews
Be the first to write your review !