Osprey tactical vest has served as a carrier for soft and hard ballistic protection and has seen over 10 years of use in operational theatres with the latest being Afghanistan. This is the latest version where all the changes and revisions due to consistent feedback from soldiers have been implemented. Osprey features an internal lining to help channel away heat and moisture. Both shoulders are rubberised with anti-slip pads for shouldering your personal weapon more comfortably. Left shoulder has extra MOLLE loops for a radio. MTP camouflage works great with any MultiCam and MultiCam variant and coyote solid color.
Features:
MOLLE/PALS system
Osprey can be used with soft ballistics and hard plates
Reinforced anti-slip shoulder panel for increased grip with a rifle
Extra MOLLE loops for a radio on left shoulder
Fully detachable into front and rear panels
Large MOLLE surface on the front, sides and back
Two gear D-rings in front
Velcro closure around the body
Double carry handle on the upper back of the vest
May have previous owners' names written in places
Grade 1 condition
MOLLE/PALS system
System allows high modularity of personal equipment with horizontal webbing that allows attaching pouches and other equipment with vertical straps. Webbing is standardized and compatible with all the producers that use it.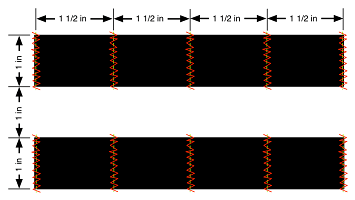 Available in Multi-terrain pattern
Multi-terrain pattern is a Camouflage pattern that was developed for the British armed forces and is a variation of MultiCam (Crye Precision) which is used in the armed and security forces for more than twenty-five countries. The pattern gained its recognition and prevalence with effective camouflage – by reflecting surrounding environment, disguising volume and shape and balancing scale and contrast.
Material Cordura 1000D
Cordura is the brand name for a collection of nylon fabrics used in a wide array of products including luggage, backpacks, trousers, military wear and performance apparel, developed by DuPont company. Cordura fabrics are known for their durability and resistance to abrasions, tears and scuffs.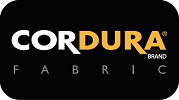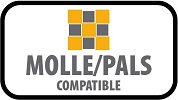 Size Chart
Sizes are in the standard British system: first number is recommended user's height, second is chest circumference in centimetres. The adjustments are really good so it doesn't matter if you're not exactly the intended size.