Direct Action TAC Reload MK II is a development of our previous pistol magazine pouch. The main change was to integrate our elastic cord adjustment system, enabling custom adjustment of the magazine release force, as well as reconfiguration to single-stack magazines. Designed to fit all popular types of pistol magazines.
Why us?
Safe shopping - encrypted connection!
Inexpensive and fast world-wide shipping!
Simple and fast returns! No questions asked!
Features:
Robust paracord loops allows mounting the pouch directly to tactical/pistol belt (up to 45 mm)
Proprietary laminate construction
Both PALS and direct gun belt mounting compatible
Secured with adjustable Velcro flap with Hypalon puller
Elastic cord-adjustable, fits most single- and double-stack magazines of 9mm, .40, .45
Made in Poland - by special operators for special operators
Available in MultiCam pattern
MultiCam is a camouflage pattern, designed for usage in many different environments. It was developed by Crye Precision company and is used by law enforcement and armed forces in more than 25 states. MultiCam is one of the most copied patterns on the market, but only the real MultiCam provides the same quality, distinguished by color durability, optimal shades and minimal IR detectability. The pattern became recognized and wide spread by efficient concealing of size and shape of camouflaged object, acceptance of background shadows and balanced relation between color scale and contrast.
PenCott digital camouflage
PenCott GreenZone, Badlands, Snowdrift and Sandstorm are digital camouflages produced by the UK company Hyde Definition. Pattern elements achieve a three dimensional effect; the illusion of depth. Digital camo means non-curvy transitions between tones (squares and rectangular shapes). Camouflage is multi-fractal, meaning it carries a micro-pattern (close range), a macro-pattern (long range), and an innovative midi-pattern (middle range). This ensures that the PenCott continues to conceal the user whether he is few meters away or 400.
Material Cordura 500D
Cordura is the brand name for a collection of nylon fabrics used in a wide array of products including luggage, backpacks, trousers, military wear and performance apparel, developed by DuPont company. Cordura fabrics are known for their durability and resistance to abrasions, tears and scuffs.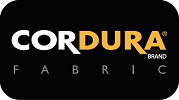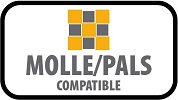 Technical Specifications
| | |
| --- | --- |
| Material | 500D Cordura; PenCott in MultiCam vzorci nizke IR zaznavnosti |
| Size | 13 x 5.5 x 3 cm |
| Weight | 34 g |
Reviews
Be the first to write your review !